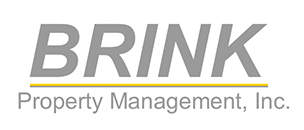 Instructions
Maximize your property investment potential with our ROI (Return on Investment) calculator. Brink Property Management offers a powerful tool that helps you estimate the potential return on your investment property. This invaluable tool allows you to make informed decisions about your property investments and assess the financial viability of potential opportunities.
Hide
1. Enter your information into each required field. Hover the info bubbles for more information.
2. Populating all editable fields with values will increase the accuracy of the results.
3. You may go back at any time to modify the contents of the fields.
4. Click "Calculate" to populate your results immediately.
Results
EFFECTIVE RENT: $
LOAN + OPERATING COSTS: $
NET OPERATING INCOME: $
TOTAL CAPITAL OUTLAY: $
| Year | Capital ROI | Equity | ROI | TOTAL |
| --- | --- | --- | --- | --- |
| 1 | % | % | % | % |
| 15 | % | % | % | % |
DEBT RETIREMENT ANALYSIS
Debt: $
| Year | Equity | Total | ROI |
| --- | --- | --- | --- |
| 1 | | | |
| 2 | | | |
| 3 | | | |
| 4 | | | |
| 5 | | | |
| 6 | | | |
| 7 | | | |
| 8 | | | |
| 9 | | | |
| 10 | | | |
| 11 | | | |
| 12 | | | |
| 13 | | | |
| 14 | | | |
| 15 | | | |
| 16 | | | |
| 17 | | | |
| 18 | | | |
| 19 | | | |
| 20 | | | |
| 21 | | | |
| 22 | | | |
| 23 | | | |
| 24 | | | |
| 25 | | | |
| 26 | | | |
| 27 | | | |
| 28 | | | |
| 29 | | | |
| 30 | | | |
APPRECIATION ANALYSIS
Purchase Price: $
Appreciation Rate: %
| Year | Increase | Value | ROI |
| --- | --- | --- | --- |
| 1 | | | |
| 2 | | | |
| 3 | | | |
| 4 | | | |
| 5 | | | |
| 6 | | | |
| 7 | | | |
| 8 | | | |
| 9 | | | |
| 10 | | | |
| 11 | | | |
| 12 | | | |
| 13 | | | |
| 14 | | | |
| 15 | | | |
| 16 | | | |
| 17 | | | |
| 18 | | | |
| 19 | | | |
| 20 | | | |
| 21 | | | |
| 22 | | | |
| 23 | | | |
| 24 | | | |
| 25 | | | |
| 26 | | | |
| 27 | | | |
| 28 | | | |
| 29 | | | |
| 30 | | | |